Emergency Kits
Everybody can be more prepared for emergencies. Having an emergency kit is a great start.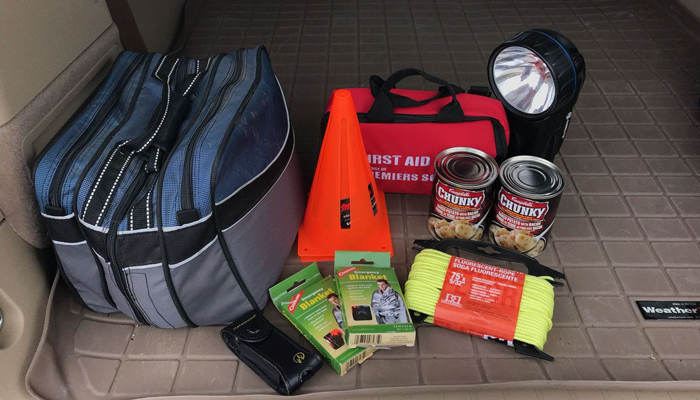 It is best if you have a basic emergency kit in your home and a vehicle emergency kit in your car. Below are itemized lists of the items we suggest you have in each kit.
Basic Emergency Kit
Water: two litres of water per person per day
Non-perishable food: select items that do not require heat and/or water for preparation
Manual can opener
Flashlight and batteries
Battery powered or wind up radio
First aid kit
Prescription medications (week supply, if possible)
Infant formula, diapers and children's items
Equipment required for people with special needs or disabilities
Extra keys for house and vehicles
Cash
Copy of your family emergency plan
Change of clothing and footwear
Sleeping bags or blankets
Garbage bags
Toilet paper and other personal care items
Basic tools
Small fuel stove and fuel: Always follow manufacturer's directions. DO NOT use barbeques, fuel stoves or open flames indoors.
Copies of personal documents, such as passports, birth certificates, insurance documents
Candles and matches
* Update your kit and your emergency plan annually or if your family situation changes. Replace food, water, and batteries.
Vehicle Emergency Kit
Bottled water
Non-perishable food items
Warm clothes and boots for every traveler
Blankets
Glow sticks (instead of candles)
Flashlight and batteries
Crank or battery-operated radio
Small shovel
Windshield scraper
Booster cables
First aid kit
Safety cones
Small toolbox
* Update your vehicle emergency kit for each season. Replace food, water, and batteries as required.