Online Bike Auction
When Red Deer RCMP or Municipal Policing recover lost or stolen bicycles, every effort is made to reunite the property to their owner. When this cannot be done, however, The City puts them into storage and then sells through an online auction. Find out when the next auctions is scheduled below.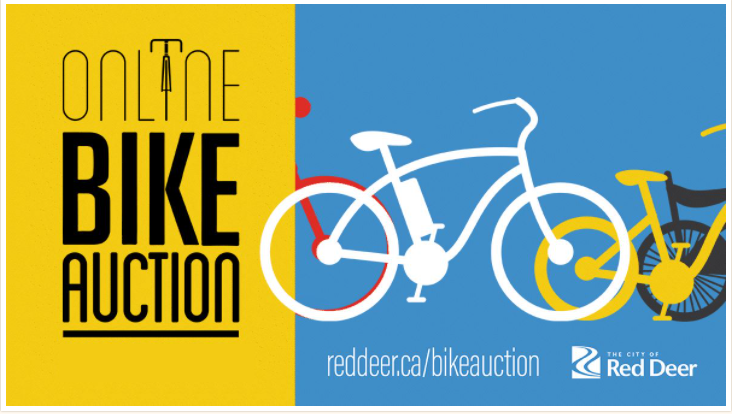 The next online bike auction opens at 9 a.m. on June 10, 2022 and closes at 4 p.m. on June 15, 2022.
Cherry Hill Auctions of Canada is facilitating the online auction. The auction is timed, and pre-registration is required. Payment will be made to Cherry Hill Auctions. Bikes available for auction include children's bikes, road bikes, mountain bikes, and can be viewed on the Cherry Hill website. Details on how the auction will work, can also be found on their site.
Successful bidders will be emailed instructions for pick-up. Pick-up will take place on June 18 from 10 a.m. to 3 p.m. No other dates will be offered.
Protect your bike by signing up for 529 Garage, the online bike registry program!