Kinsmen Arena Amenities & Bookable Space
Spring program registration is now open. Create your custom Activity Guide here.
x
The Kinsmen Community Arenas can be booked year-round for various activities including both ice and non-ice events depending on the season.
Services
Services offered at the Kinsmen Community Arena include a concession and on-site skate sharpening. The facility is AED equipped and barrier free.
Skate Sharpening Services
Got Edge Skate Sharpening
403-396-3058
Arenas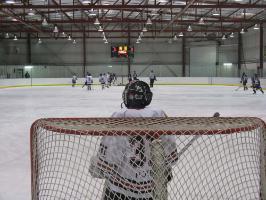 Arena A - 200 ft x 85 ft ice surface with 348 seating capacity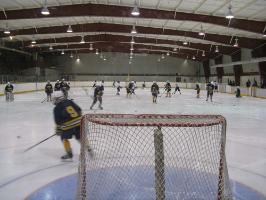 Arena B - 185 ft x 85 ft ice surface with 240 seating capacity
Meeting Room
Occupancy limit of 15 people
200 Square Feet
Overhead projector
Projector screen
How to Book
To book your event, email facilitybookings@reddeer.ca or call us at 403-309-8426. Our booking specialist will ask you for details of your planned event, discuss amenities and walk you through the booking process.
Please note: we will need sufficient notice to consider any booking requests, especially depending on the size and nature of your event.