Current Exhibits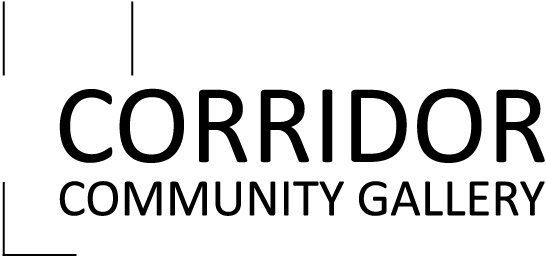 October 1 - November 30, 2018
Deb Weiers - We are all sentient beings
I am a mixed media artist living just outside of Red Deer, Alberta. I have dabbled with art all throughout my life and I started seriously working at it on a daily basis five years ago. I am enthralled with the human face and all the emotions it can portray. I feel I can connect with the viewer through these emotions. I am also an animal advocate and I am intrigued by the connection between humans and other sentient beings. I love using words and humour in my work as well. Nature is a big part of my life and I try to do my part to care for Mother Earth by living a low carbon footprint life. I am passionate about my work.
Instagram: @debweiesart
Facebook: Deb Weiers
Pinterest: Deb Weiers bobdeb2
E-mail: bobdeb2@xplornet.com
To join, learn more about the Red Deer Art Club or, to contact one of the artists, please email: reddeerartclub@gmail.com
Facilitated by The City of Red Deer Culture Services and featuring the work of local emerging and established artists, the Corridor Community Gallery is located on the lower level of the Recreation Centre (4501 - 47A Avenue). Exhibits are changed bi-monthly.
Call to Artists:
Are you interested in showing your artwork in the Corridor Community Gallery? Please contact us at 403-406-8820 or culturemailbox@reddeer.ca

September 20 - November 9, 2018
Food
The Members of the Viewpoint Gallery Collective present Food, a group show featuring art inspired by or about one of our most essential needs. Food provides nutrition, conflict, sharing, flavour, colour, craft and compulsion to our lives. Both overrated and underrated in our society, food is certainly something we all have in common on some level and it is often taken for granted.
The Viewpoint Gallery is located in the Culture Services Centre (3827-39 Street, Red Deer)
Hours: Monday-Friday 8 a.m. – 4:30 p.m. (closed from noon - 1 p.m.)
For more information on the gallery and member artists visit .
Gallery Guide
Whether you're looking for that special gift, a piece for your home or simply venturing out for a fun afternoon of gallery hopping, view the Gallery Guide for a listing of Red Deer art galleries, locations and hours of operation.
For more information about the Gallery Guide, please contact the Red Deer Arts Council Visual Arts Committee reddeerartscouncil@gmail.com or 403-348-2787.