Current Exhibits
Culture Services has relocated to 5205 48 Ave (former Central Intermediate School).
x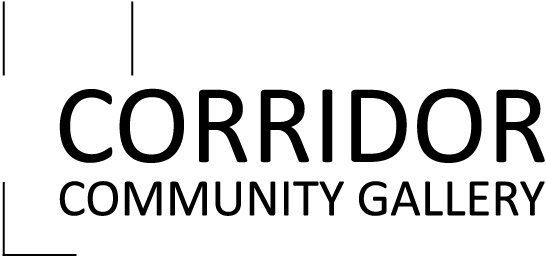 June 28 - August 29, 2019
New work by members of the Red Deer Art Club
Various media
Red Deer Art Club
The Red Deer Art Club was founded in 1948 under the sponsorship of the University of Alberta, Department of Extension. Today, the Club paints Thursday afternoons at the Golden Circle and hosts workshops that are open to the public. Club members have offered workshops in nursing homes and volunteer their time and talents with many other organizations.
Over the years the club has held exhibits and sales at many venues in Red Deer and Central Alberta. Members have held individual shows and have participated in juried shows both near and far. Each individual artist brings something special to the group and represents an artistic diversity.
To join, learn more about the Red Deer Art Club or, to contact one of the artists, please e-mail: reddeerartclub@gmail.com
Facilitated by The City of Red Deer Culture Services and featuring the work of local emerging and established artists, the Corridor Community Gallery is located on the lower level of the Recreation Centre (4501 - 47A Avenue). Exhibits are changed bi-monthly.
Call to Artists:
Are you interested in showing your artwork in the Corridor Community Gallery? Please contact us at 403-406-8820 or culturemailbox@reddeer.ca

A New View
An exhibit by members of the Viewpoint Gallery Collective
June 20 - August 23, 2019
Join member artists for an inaugural group exhibit in the bright new Viewpoint gallery space at Culture Services.
The Viewpoint also welcomes a guest exhibit from the Harris-Warke Gallery: featuring the work of metal artist, Teena Dickerson.
Teena Dickerson
Biophiles is the innate human tendency to seek connection to nature. Poet Mary Oliver described this feeling as "a sudden awareness of the citizenry of all things within one world", a communion with all living things. In this work, I use the language of animals and plants to explore themes of our intimately shared human experiences.
I was always jealous when I heard that master carvers say the sculpture is already complete within the marble, they just have to chisel away the excess stone. I have never felt that my works were already inside the inorganic microcrystaline wax from which I carve my models. In contrast, I caught the images for the Biophiles series on the wind, in puffs of steam, and in flashed glances landing on the spiraling edge of a Bighorn sheep's head or an owl's eye. On my knees, in the trees, I understood how the fern unfurls and I could feel it in my spine. I felt the salmon's drive for source when I was homesick. In the meadow, saturated with the scent of bee balm and sage, I was the owl's radial attention when I listened and watched so closely for guidance. Sometimes I made these pieces for others who reached for spirituality like an eagle or meaning in dark moments of life like a dragonfly.
These sculptures are carved, cast, and set in, in bronze, silver, gold, stone, and resin. The figures and forms sit in contemplation of love, nurturing, healing, grief, wisdom, strength, resiliency, belonging and renewal. Each animal and plant represents the characteristics I have taken on in my prayers, contemplations, and what I am learning about citizenry and connection. The Biophiles are the figurative bronze sculptures, the wearers of this jewellery, and each of us who have felt communion with nature.
June 20 - August 15, 2019
Viewpoint Gallery
5205 48 Ave.
Red Deer, AB
Opening reception: First Friday, July 5 from 6 - 8 p.m.
The Viewpoint Gallery is located in the Culture Services Centre (5205 48 Avenue, Red Deer)
Please contact Josephine.debeaudrap@reddeer.ca with any questions.