Truth & Reconciliation
Central Alberta is a significant historical landscape of the ancestral territories of the Cree, Blackfoot and Métis people. It was a place to meet in peace and trade, hold ceremonies and co-exist. It was an area that marked the crossing of the province from North to South, as well as a place for traders to venture into the mountains in the West, with East of Red Deer marking the largest Métis Settlement West of Red River.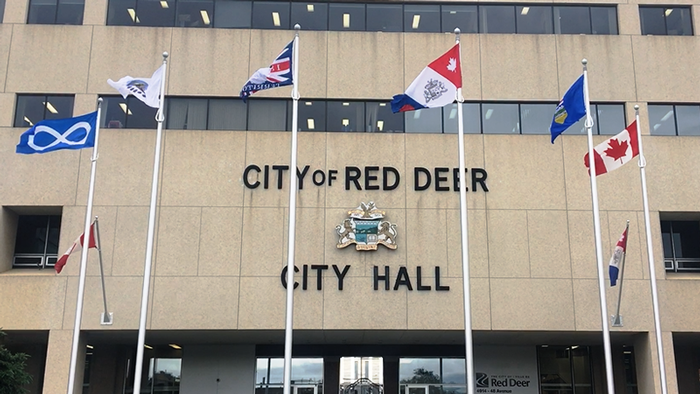 photo credit: rdnewsNOW staff
The Truth and Reconciliation Commission of Canada (TRC) was established in 2008. Truth and Reconciliation is a process of healing relationships, sharing truths, listening to the knowledge that is being shared, and doing our part to redress past harms. It is taking the time to build and maintain mutually respectful relationships. Truth and Reconciliation is about learning the history and legacy of residential schools, and the many contributions Aboriginal peoples have made, and continue to make to Canadian society. Indigenous children in Canada were removed from their families for over 100 years and sent to institutions known as residential schools. The Red Deer Industrial School operated from 1893–1919, it was located 5 kilometres west of Red Deer.
Red Deer's Reconciliation Journey
The City of Red Deer honours the culture, heritage, and contributions of the First Nations, Inuit, and Métis people that have been a part of this landscape long before colonial settlement occurred. We stand with the Indigenous community in remembering the past, and look forward to affirming our relationship and partnership in actioning our local commitment to Truth and Reconciliation.
We recognize with humility that the process of Truth and Reconciliation is one that takes time. We will learn from our mistakes and pursue a mutually respectful relationship. Acknowledging the land on which we live and the truth about the history is an important beginning to this relationship.
Do you have questions about Truth and Reconciliation?
A large part of Truth and Reconciliation is a commitment to respectful learning. Learning is a journey, it doesn't happen overnight, and sometimes it's hard to find a place to start. The following resources are provided for those seeking to learn more about Canada's Indigenous history and our journey toward reconciliation.