Occupancy Permits
An Occupancy Permit is required when a business is operating from a commercial or industrial location.
An occupancy permit is required for:
Change of business owner
Change of business name
Change of occupant/tenant
Change of use (as per Land Use Bylaw)
Who can apply?
The occupant is required to have an occupancy permit for their business. Anyone authorized to do so on behalf of the occupant can apply. You will need to provide a Letter of Intent (pdf) . If you are not the owner of the property, you will also need a Letter of Authorization (pdf) .
How do I apply?
You can apply for your permit by filling out a paper application and submitting your application by email to licensing@reddeer.ca or in person by visiting Inspections & Licensing on the third floor of City Hall (4914 - 48 Avenue) between 8 a.m. and 4:30 p.m. Monday through Friday.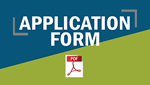 Required Forms
What else should I know?
It may take up to seven business days for an application to be processed. Once the occupancy permit has been issued, you must post the permit in a visible location at the property.
Additional Business Licensing may be required. Refer to Business Licenses for more information.
For questions regarding occupant loads, please contact Emergency Services at prevention@reddeer.ca.
For more information, call Inspections & Licensing at 403-342-8190 or visit us on the third floor of City Hall between 8 a.m. and 4:30 p.m. Monday through Friday.